Welcome to Church Road Surgery online
Proud to serve the community in Cowley village
Tel: 01895 233736
We are a teaching practice
…………………………………………………………………………………………………………………….
Our new pedestrian entrance near bus stop was declared opened by practice manager Mrs Yvonne Blowfield on 6.3.20
……………………………………………………………………………………………………………………
Click here to apply for a coronavirus test
……………………………….
Flu vaccination 2020
We ran 3 walk in clinics in September .

Click here to learn more about your flu jab
If you are eligible but were unable to attend , please contact surgery to book an appointment as soon as possible.

Please note that people in the 50-64-year old age group will not be vaccinated until November and December, providing there is sufficient vaccine, and no appointments will be offered for this age group until then. This is to ensure that those who are most at risk are vaccinated first.  If you are 50-64 and you are in one of the other groups which is eligible for the flu vaccination, for example you have a health condition which puts you at risk from the flu, please ring for appointment.
Please wear a mask and  maintain social distancing while attending Surgery
………………………………..
17.10.2020
London Borough of Hillingdon
Local coronavirus alert level is – High
Click here for more details
………………………………….

Please do not attend if you have any of the below symptoms of COVID-19, or have returned to the UK from a country requiring quarantine, within the last 14 days.
The main symptoms of coronavirus are:
a high temperature – this means you feel hot to touch on your chest or back (you do not need to measure your temperature)
a new, continuous cough – this means coughing a lot for more than an hour, or 3 or more coughing episodes in 24 hours (if you usually have a cough, it may be worse than usual)
a loss or change to your sense of smell or taste – this means you've noticed you cannot smell or taste anything, or things smell or taste different to normal
Most people with coronavirus have at least 1 of these symptoms.
………………………………………………….
22.09.2020

 Covid regulations in England
Click here to find out what has changed
…………………………………..
17.09.2020
Is my child too ill for school?

   Click here for advice to parents regarding coughs and colds in school children
The Royal College of Paediatrics and Child Health says
"From  available evidence we believe that children with simple cold symptoms such as coryzal symptoms (runny noses) or sore throats without fever who would normally have attended schools in other times should not be tested for COVID-19.
This is in agreement with current PHE guidance for deciding when to test. These  symptoms are:
new continuous cough
fever/high temperature 
loss of, or change in, sense of smell or taste.
Following this guidance allows the identification of children most likely to be infected and help detect any emerging outbreak"
Click here to visit the Royal College's website
……………………………………
09.09.2020
Stop the spread of coronavirus and keep on protecting each other.
Wash hands. Cover face. Make space.
Click here to watch new campaign video from Department of Health and Social Care.
……………………………………

From 14.9.2020
The number of people allowed to meet socially is being reduced from 30 to six in England, amid a rise in coronavirus cases.
………………………………………..

Self-isolation period has been extended to 10 days for those  who have coronavirus (COVID-19) symptoms or a positive test result 

Coronavirus (COVID-19): travel corridors
………………………………………..
31.7.2020

FAQs: What you can and cant do
………………………………………..
The Phlebotomy Services at Hillingdon Hospital and Mount Vernon Hospital would like to remind patients that the service still operates on a walk in basis and still requires patients to bring a print out of the blood tests request form.
You may also have  blood tests at Oak farm clinic , long lane ,Hillingdon, UB10 9PB on a Tuesday afternoon- by appointment only- Tel:01895 484810
………………………………………….

Extremely vulnerable ( High risk) group
What will change from 1 August
From 1 August, the government will pause shielding unless the transmission of COVID-19 in the community starts to rise significantly.
This means:
the government will no longer be advising you to shield
the support from the National Shielding Service of free food parcels, medicine deliveries and care will stop
NHS Volunteer Responders will carry on delivering the food you buy, prescriptions and essential items to you if you need it
you will still be eligible for priority supermarket slots (if you have registered by 17 July)
You may still be at risk of severe illness if you catch coronavirus, so stay at home as much as you can and continue to take precautions when you do go out. You can do this by washing your hands regularly, avoiding touching your face and keeping 2 metres away from people outside of your household or bubble wherever possible.
From 1 August, you'll be advised you could go out to more places and see more people, for example, the advice is:
you can go to work, as long as the workplace is COVID-secure – but carry on working from home if you can
children who are clinically extremely vulnerable can go back to school (when the rest of their class goes back)
you can go outside to buy food, to places of worship and for exercise – keeping 2 metres away wherever possible
This guidance will be updated with these changes on 1 August.
Who this guidance is for
This guidance is for adults, and children and young people aged 0 to 18 who are clinically extremely vulnerable
Click here for more information
24.07.2020

Face coverings will be mandatory in shops and supermarkets

Guidance on the use of face coverings on public transport
04.07.2020

  Coronovirus lockdown: New measures introduced
………………………………………………………..

Hillingdon hospital has suspended walk-in xray service for patients sent in by GPs. Patients are to be given fixed appointments at xray departments in Hillingdon hospital or Mount Vernon Hospital, depending on the conditions.
From 15.06.20 , face coverings will become mandatory on public transport
From  15.06.20, face masks and coverings to be worn by all NHS hospital staff and visitors

Contact tracing in England
……………………………………..
Health Secretary announces that everyone aged 5 and over in the UK with symptoms can now be tested for coronavirus.
Loss of smell is added to the list of covid-19 symptoms
What is the risk on public transport       
……………………….
Changes are made to access to confidential medical records of covid /suspected covid patients during  pandemic.
Deadline – 30th September 2020.
Please click here for more information
………………………
Public Health England is recommending Vitamin D during lockdown.
Click here for the BBC article
…………………………..
Patient leaflet  Please help the NHS – Over the counter medication
…………………………..
Please contact your own dentist first. If you dont have a dentist , please click here to find out how to get emergency dental care.
Coronavirus ( COVID-19)  
Stay alert
Only go outside for food, health reasons or work (but only if you cannot work from home)
If you go out, stay 2 metres (6ft) away from other people at all times
Wash your hands as soon as you get home
Video: How to wash your hands properly
Do not meet others, even friends or family. You can spread the virus even if you don't have symptoms.
 Click here for updates
………………………………………….
What to do if you have symptoms
Do not leave your home if you have coronavirus symptoms
Do not leave your home if you have either:
a high temperature – this means you feel hot to touch on your chest or back (you do not need to measure your temperature)
a new, continuous cough – this means coughing a lot for more than an hour, or 3 or more coughing episodes in 24 hours (if you usually have a cough, it may be worse than usual)
To protect others, do not go to places like a GP surgery, pharmacy or hospital. Stay at home.
Use the 111 online coronavirus service first to find out what to do. Please click on link below

Use the 111 coronavirus service
Only call 111 if you cannot get help online.
Please click
here
for further information.
Self isolate for 7 days if you have coronovirus symptoms
if you live with others and you or one of them have symptoms of coronavirus, then all household members must stay at home and not leave the house for 14 days. The 14-day period starts from the day when the first person in the house became ill

You do not need to self-isolate if you just have a cough after 7 days. A cough can last for several weeks after the infection has gone.
Click here for more information on self-isolation.
……………………………………………..
You may suffer from conditions that make you vulnerable ( requiring stringent social distancing ) or extremely vulnerable ( High Risk) requiring shielding. The high risk group would have received letters from NHS.
vulnerable groups
We are advising those who are at increased risk of severe illness from coronavirus (COVID-19) to be particularly stringent in following social distancing measures
This group includes those who are:
aged 70 or older (regardless of medical conditions)
under 70 with an underlying health condition listed below (ie anyone instructed to get a flu jab as an adult each year on medical grounds):

chronic (long-term) respiratory diseases, such as asthma, chronic obstructive pulmonary disease (COPD), emphysema or bronchitis
chronic heart disease, such as heart failure
chronic liver disease, such as hepatitis
chronic neurological conditions, such as Parkinson's disease, motor neurone disease, multiple sclerosis (MS), a learning disability or cerebral palsy
problems with your spleen – for example, sickle cell disease or if you have had your spleen removed
a weakened immune system as the result of conditions such as HIV and AIDS, or medicines such as steroid tablets or chemotherapy
being seriously overweight (a body mass index (BMI) of 40 or above)

those who are pregnant
Click here to learn about conditions requiring stringent social distancing
Extremely vulnerable groups
What do we mean by extremely vulnerable?
People falling into this extremely vulnerable group include:
Solid organ transplant recipients.
People with specific cancers:

people with cancer who are undergoing active chemotherapy or radical radiotherapy for lung cancer
people with cancers of the blood or bone marrow such as leukaemia, lymphoma or myeloma who are at any stage of treatment
people having immunotherapy or other continuing antibody treatments for cancer
people having other targeted cancer treatments which can affect the immune system, such as protein kinase inhibitors or PARP inhibitors
people who have had bone marrow or stem cell transplants in the last 6 months, or who are still taking immunosuppression drugs

People with severe respiratory conditions including all cystic fibrosis, severe asthma and severe COPD.
People with rare diseases and inborn errors of metabolism that significantly increase the risk of infections (such as SCID, homozygous sickle cell).
People on immunosuppression therapies sufficient to significantly increase risk of infection.
Women who are pregnant with significant heart disease, congenital or acquired.
The NHS in England has directly contacted people with these conditions to provide further advice.
Shielding is a measure to protect extremely vulnerable people by minimising interaction between those who are extremely vulnerable and others. This means that those who are extremely vulnerable should not leave their homes, and within their homes should minimise all non-essential contact with other members of their household. This is to protect those who are at very high risk of severe illness from coronavirus (COVID-19) from coming into contact with the virus.
If you think you have a condition which makes you extremely vulnerable or have received a letter from NHS England you are strongly advised to shield yourself, to reduce the chance of getting coronavirus (COVID-19) and follow the face-to-face distancing measures below.
The measures are:
Strictly avoid contact with someone who is displaying symptoms of coronavirus (COVID-19). These symptoms include high temperature and/or new and continuous cough.
Do not leave your house.
Do not attend any gatherings. This includes gatherings of friends and families in private spaces, for example, family homes, weddings and religious services.
Do not go out for shopping, leisure or travel and, when arranging food or medication deliveries, these should be left at the door to minimise contact.
Keep in touch using remote technology such as phone, internet, and social media.
Do use telephone or online services to contact your GP or other essential services.
We know that stopping these activities will be difficult.You should try to identify ways of staying in touch with others and participating in your normal activities remotely from your home. However, you must not participate in alternative activities if they involve any contact with other people.

Click here to register to get coronavirus support as extremely vulnerable.
This advice will be in place for at least 12 weeks from the day you receive your letter.
Click here for more details on shielding
…………………………………………………..
Request for medical certification from absence of work related to the Covid-19 pandemic
We are unable to issue individual fit notes due to excessive workload . Please download the letter to employers  below and fill in as appropriate.

Get an isolation note
Use this service if you have been told to self-isolate because of coronavirus and you need a note for your employer.
This service is only for people who:
have symptoms of coronavirus
live with someone who has symptoms of coronavirus
Online isolation note from NHS 111
If you had to self isolate more than a week due to ongoing symptoms,you may give the following letter to employer with exact dates
Letter to employer for prolonged illness
If you are vulnerable or extremely high risk patient and need a letter to employer , please click on link below. Please fill in your details.
Letter to employer regarding shielding / stringent self distancing
Click here for advice from ACAS

 Guidance to employees and employers 
……………………………………………………

Advice for pregnant women  
………………………………………………………


  Guidance for those involved in managing  deaths related to  Covid
…………………………………………………………

Help NHS by purchasing certain medications over the counter.
Click here to find our why we dont prescribe certain medication
……………………………………………………………………………………………………………………
Covid-19:From 16.03.2020 we have moved  to telephone-first model to protect our patients
In order to reduce the risk to other patients in the surgery and prevent surgery closure due to having to decontaminate or having significant staff absence we have decided to implement some mitigating actions:.
We urge patients to self care for coughs, cold and flu like illnesses. Self help advice can be found on the nhs 111 website.
Patients with relevant travel history or contact with confirmed cases of covid-19 should use the 111 website to triage their case or call 111. They should not approach the surgery.
Online appointment booking will be for telephone appointments only. This is a short term measure and we hope to get back to normal face to face appointment booking as soon as it is possible.
Patients will be offered online, email and telephone appointments rather than face to face appointments where possible.When absolutely necessary a doctor will arrange a face to face appointment.
Patients will be asked screening questions for all face to face appointment bookings. Please respond truthfully and accurately.
Please bear with us and we apologise for any inconvenience.
……………………………………………………..
Please visit
www.gov.uk/guidance/wuhan-novel-coronavirus-information-for-the-public
Common questions about Coronavirus
Visit practice news for more info.
…………………………………………………..
General Data Protection Regulation (GDPR)
What is the GDPR?
The General Data Protection Regulation (GDPR) is a  Europe-wide law that replaces the Data Protection Act 1998 in the UK. It is part of the wider package of reform to the data protection landscape that includes the Data Protection Bill. The GDPR sets out requirements for how organisations  need to handle personal data from 25 May 2018.
The GDPR was designed to harmonise data privacy laws across Europe. The aim is to protect citizens from privacy and data breaches.The current Data Protection Act dates from the 1990s when organisations held much less data on individuals. As the amount of data held has increased and technology has advanced, so has the risk of data breaches. The GDPR aims to address gaps in previous legislation.The key principles of the Data Protection Act 1998 remain unchanged, but some areas of legislation have been strengthened.
Like the Data Protection Act 1998 , the GDPR applies to 'controllers' and 'processors' of data – a controller says how and why personal data is processed and the processor acts on the controller's behalf. General Practices are data controllers. Church Road Surgery has always shown absolute commitment for data protection  and will continue to do so by strictly  adhering to new regulations.
Click here for more information.
Click here for ' What's new' in General Data Protection Regulation (GDPR)
Please click  here to view CQC report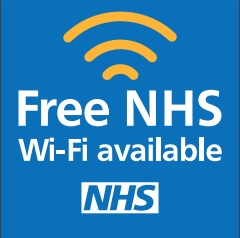 …………………………………………………………………
Spotting cancer early saves lives
Click here for details about cancer screening in the NHS
General Practitioners
Principal GP
Dr Sashi Shashikanth  MD MRCGP DCH DRCOG DFFP 
LRCP (Lon.) LRCS (Eng.) PG Dip. Urgent Care ( Brunel)
Sessional GPs
The following GPs are responsible for day to day running of practice.
Dr Ranjanee Arulnanthy MBBS MRCGP DFFP
Mondays/Fridays
Dr  Stuti Talwar MBBS DPD DRCOG DFSRH MRCS nMRCGP
Tuesdays/Wednesdays/Thursdays
Church Road Surgery
Cowley , Middlesex
UB8 3NA
 Tel: 01895 233736
Fax: 01895 256881
Email: admin@churchroadsurgery.london 
CQC Provider ID- 1-199724207 Location ID- 1-1754652641
If you need to seek medical advice outside normal surgery opening hours, please call 111.Please note that GPs are not medico-legally indemnified to deal with dental problems. If you  have a dental emergency please contact your dentist for advice. If you dont have a dentist ,please call NHS111.
We hope that this website will be used as a resource by patients and others who wish to know more about the practice or how best to make use of our services. We hope that it will also offer useful links to other resources, both within and outside the NHS.
We are always open to comments, and would greatly welcome suggestions for improvement.
We are committed to promote community spirit to the  residents of Cowley village
Visit  Cowley community resident association
                                   We are in London Borough of Hillingdon 
www.churchroadsurgery.london  is the official website for Church Road Surgery