Welcome to Church Road Surgery online
Proud to serve the community in Cowley village
Tel: 01895 233736
We are a teaching practice
…………………………………………………………………………………………………………………….
Our new pedestrian entrance near bus stop was declared opened by practice manager Mrs Yvonne Blowfield on 6.3.20
……………………………………………………………………………………………………………………
Click here to apply for a coronavirus test
………………………………
Keep safe
Wash hands-keep washing your hands regularly
Cover face-wear a face covering in enclosed spaces
Make space-stay at least 2 metres apart – or 1 metre with a face covering or other precautions
25.01.21
The Hillingdon CCG has published the following on their website on 22.1.1.2021
https://www.hillingdonccg.nhs.uk/news-publications-events-2/news/nhs-england-decision-not-approve-west-london-medical-centre-and-church-road-surgery-primary-care-vaccination-centres
 We wholly disagree with contents.
CCG says:
Patients may have read that the West London Medical Centre and Church Road Surgery have not been accredited as Covid vaccination centres by NHS England and that the practices are campaigning against this decision.
…………………….
Response:
For clarity – following our submission of the application to provide the vaccination service, the decision was taken by the CCG  to do a site visit on 29.12.2020.  This decision was made by NHS Hillingdon CCG in consultation with NHS England.  This site visit decision was later cancelled without explanation by the CCG but with assurance that this would take place and we would be contacted as to when this would take place.
We understand the decision by NHS England to not approve the site relates to the position of the CCG set out in their letter of 06 January 2021.  We do not agree with the points raised in that letter and have since responded to each point to clarify why we are in a position to provide the service and meet its requirements.  The intended outcome of this was so that the CCG could then make its recommendation to NHS England to approve the site as we understand NHS England are making their decision based on the recommendation of the CCG
………………………………………..
CCG says
The CCG is taking steps to ensure that the patients in that practice are not disadvantaged and can make use of the same vaccination centres as all other Hillingdon residents. Patients will have a choice of nearby locations where they can be vaccinated.
We wanted to be clear on why West London Medical Centre and its partner practice Church Road Surgery have not been accredited as vaccination centres.
The Covid vaccination process is one of the most ambitious vaccination programmes in the history of the NHS. A huge amount of planning has gone into it and NHS England has worked out that the quickest and most effective approach is for all GPs to work together in local networks, alongside a national programme of mass vaccination centres. This means every general practice working with the neighbouring practices in its Primary Care Network (PCN) and each PCN working together.
………………………….
Response:
We wholly disagree with this assertion. The service specification specifically states that the GP practices can apply as a 'PCN grouping' which it specifically defines as  "the group of GP practices which collaborate to deliver the services under this ES, which may include established Primary Care Networks, and additional neighbouring GP practices and/or other groups of GP practices working together.  In our case, West London Medical Centre and Church Road Surgery are  the 2 non-PCN  practices within CCG  and are working together as a "PCN Grouping".  It is specifically not limited to just PCNs, but includes groups of practices, which is why we applied.  In fact the Covid specification (Enhanced Service or "ES") specifically states: "A GP practice need not be a member of an established Primary Care Network to participate in this ES"
…………………………………
CCG says:
The aim is to get as many people as we can vaccinated as quickly as possible, with no vaccine wasted. Criteria for vaccination centres published by NHS England focus on mutual support, collaboration and sharing of resources between centres, so that the maximum number of patients are vaccinated with no waste. This means each vaccination centre needs to be a shared resource locally –  no practice is only vaccinating its own patients.
West London Medical Centre and Church Road Surgery are proposing the Church Road site to become the vaccinating site. There will be no wastage
West London Medical Centre and Church Road Surgery have refused to be part of a PCN or to work with local PCNs, which is a key requirement for vaccination centres.
………………..
Response:
Taking part in a PCN is voluntary and the CCG have been aware that both practices are not part of a primary care network since their inception in April 2019.  As noted above, the service does not require practices to be part of a PCN  in order to vaccinate patients – merely to collaborate with other practices, which is what we have asked to do.  The agreement to participate in the Covid service is an agreement between each individual practice and NHS England with a delivery model that requires collaboration – which we have agreed to do as between both practices.  We are disappointed that the CCG is not seeking to support us after having initially agreed to support us by arranging the site visit.  We are at a loss as to why there has been a change in stance as this is now causing the delay in vaccinations.
………………..
CCG says:
They were also unable to perform the required 975 vaccines a day
………………………
Response:
The practices are able to build the capacity to deliver 975, if needed.  To clarify what we have told the CCG, we explained that our PCN Grouping did not have 975 within our initial cohort of patients that was proposed (the above 80's).   The National medical directors office at NHS England asked us to contact the CCG for smaller packs to suit our patient population – but the CCG have not agreed to do this.
Ability to provide 975 vaccine does in a week is no longer a required of the enhanced service specifications. Please see version 3.published on 7.1.2021
…………………………….
CCG says
…and were not able to provide sufficient assurance that Church Road Surgery could vaccinate patients 7 days a week from 8am-8pm.
……………………
Response:
We disagree with this statement- in fact we gave firm reassurances. We specifically stated to the CCG that we will open every day ,including bank holidays 8 am to 8pm .  The CCG have not given any indication of what "further reassurance' they require.
…………………………..
CCG says:
While this is a decision taken by NHS England, it is one that the CCG fully supports.
…………………
Response:
As we understand, NHS England have made a decision based on the recommendation (or not) of the CCG.  As noted, above, NHS England wrote to us and said they won't approve for the reasons the CCG has stated in their 06 January letter.
The contents of the press release appear to be reflective only of the content of the CCG's letter to us from CCG  Chairman Dr Goodman of 06.01.21. We have responded to each point of this in our responses on 08.01.2021. The CCG has not responded  to that email to date.
We are concerned that the position being stated here is not an accurate reflection of the service requirements and that we have not received adequate responses to the counterpoints we have made.
……………………….
In summary, we say:
For the reasons above, we believe the CCG's reasoning is incorrect, doesn't reflect the latest requirements of the Covid specification and didn't give the Prime Minister/our constituency MP  and our patients the full picture.
 Further delay on this can only seek to put our patients at risk and we believe that we are in the best position to mobilise and to start vaccinating our patients.
End of response
 …………………………………………
25.01.21

COVID-19 vaccine stocks must not be diverted to large sites ahead of local GPs, warns BMA
…………………………………………………

Some patients copied us into their emails sent to MP. Click here to read  emails sent to Rt Hon Boris Johnson MP  from our patients  which are published with their permission.
21.01.21
Covid Vaccine – practice notice
Further to our previous announcements on 06 and 18 January 2021, we want to keep you, our patients, abreast of the practice's continuing struggle in getting approval to allow us to provide the Covid-19 vaccinations to our patients.
We are committed to delivering the best service we can to our patients and have been proactive in readying ourselves to begin delivering the patients to the government's identified patient cohorts.  As per our announcement on 06 January, this has included obtaining an ultra-low temperature freezer to store the Pfizer vaccine.  However, despite our continuing efforts, we are finding it almost impossible to obtain the relevant approvals to begin the vaccination programme.
We had written to the CCG on 17 November 2020 requesting approval to deliver the vaccine from our site and we were provided with the requisite forms to complete immediately before Christmas. 
The Covid vaccination service is an "enhanced service" which forms part of a practice's core primary care contract held with NHS England and as such a practice based service. NHS England requires to apply as a 'grouping' and we have done with our sister practice- West London Medical Centre- on 7th December 2020.
As part of the approvals process, we were told the CCG would be carrying out a site assurance visit on 29 December 2020 .  This visit was then cancelled without explanation leaving us hamstrung to be able to commence delivering the vaccine, as we had hoped, in early January.  Since that date, we have been continually trying to establish why our application has not been approved given the urgency of the need to vaccinate patients. NHS England has told us they declined the application due to lack of support from Hillingdon CCG and Hillingdon CCG has not explained why they would not support us. Hillingdon CCG chair wrote to us on 6.1.2021 with reasons that were factually incorrect and we have clarified and provided further information on 8th December 2021.
 In the middle of this national emergency we are in this bizarre situation where we are bounced back and forward between NHS England that says they will not approve because the  CCG would not support our application and the  CCG who are refusing to allow us to vaccinate because NHS England would not approve our application!
The only other alternative being suggested to us by CCG  is to pass on the responsibility for delivering the vaccines to our patients to other providers which doesn't make sense to us at all given our willingness and readiness to deliver the vaccine from our surgery site. Specifically, the CCG are suggesting the following:
That our patients go to Slough Edgware or Wembley- to the national centres. There are no data sharing, finance or legal arrangements required between our practices and these centres. These centres are too far.
That our patients to go further from practices to  Ruislip or Hayes community centres that are run by the Confederation CIC . This is a company where all Hillingdon GP surgeries except for our 2 practices ( Church Road Surgery and West London Medical Centre)  are shareholders ,  https://find-and-update.company-information.service.gov.uk/company/10771707 .Whilst this company has access to confidential patient data of its shareholder practices, it does not have any arrangements in place with us which would be needed in order for us to comply with our duties under GDPR and the Data Protection Act 2018. It has been a clear and unequivocal request by our patient participation group to make sure such  3rd parties do not access confidential patient data .Our 2 Practices are required to sign a complex collaboration agreement with this company or with other practices with information and data sharing as well as financial and medico-legal arrangements.  The collaborative agreement with 3rd parties being offered to us not a simple arrangement and our legal team has advised us against signing without detailed analysis of data sharing financial and legal implications. In fairness to practices who have signed such agreements, it would have been acceptable for practices with pre-existing  data and financial agreements such as members of  Primary Care Networks  to sign such documents in a rush but our 2 practices have never been members of any such arrangements.
 Given  that we would propose being a designated site for Covid delivery in any event and would anticipate delivering the vaccine to our own patients, above seems an unnecessary layer of bureaucracy which would not impact how and to whom we would provide the vaccine and which in times of national emergency astonishes us.
 Once designated site is approved, vaccines will be delivered to the site. Oxford vaccine can be transported between surgeries for the convenience of patients to make sure they receive it closer to home. We can vaccinate housebound patients at their homes. We do not have any care homes. 
The safety of our patients and the need to roll out the vaccine is our utmost priority and as previously stated, we are petitioning our local MP and Prime Minister Rt Hon. Boris Johnson MP to highlight this issue and we would welcome your support in getting us to a position where we can begin vaccinating our patients.
The government has announced the current cohort needs to be vaccinated before middle of February 2021 . Once provided with vaccines we will act fast.

Please email  boris.johnson.mp@parliament.uk with a request to 'urgently intervene and help Church Road Surgery to become a designated site for covid vaccination'.
…………………………………
21.01.2021
Click here to read letter from Mrs Yvonne Blowfield to Rt Hon. Boris Johnson MP
…………………………………
18.01.2021

Covid vaccination
This morning we have received many calls regarding letters received from NHSE. Our patients have been asked to visit this link to book appointment or contact surgery. We understand the vaccination centres offered are far from locality.
We have been chasing up last week the response  to our reassurances to Hillingdon CCG Chairman Dr Ian Goodman requesting  to allow us to vaccinate our own patients in the surgery.
We have also written again to Rt Hon.  Boris Johnson MP requesting to persuade Hillingdon CCG and NHS England  to allow us to start vaccinating our patients.  We will be writing again. We shall keep you updated. Some of our patients have told us they are booking appointment via link.
7.1.2021

  Covid-vaccination of frontline health and social care workers
Please click here for Operational guidance
……………………………..
6.1.2021

Covid vaccine for eligible patients.
We started preparing for covid vaccination programme early. The pfizer vaccine is transported and stored in dry ice at minus 70 degrees . We are the only practice in UK to obtain an ultra low temperature freezer in preparation to the vaccination programme. We are grateful for Brunel University for allowing us to borrow a high quality freezer. We  applied early  with our sister practice West London Medical Centre to vaccinate our own patients. We have come across some difficulties due to red tape .We have now approached our local MP and Prime Minister Rt Hon. Boris Johnson MP  asking for help to expedite approval process. We are committed  to vaccinate all eligible patients locally ,closer to their homes. We have a team on stand by and 'ready to go' as soon as we are approved.
……………………………………………………..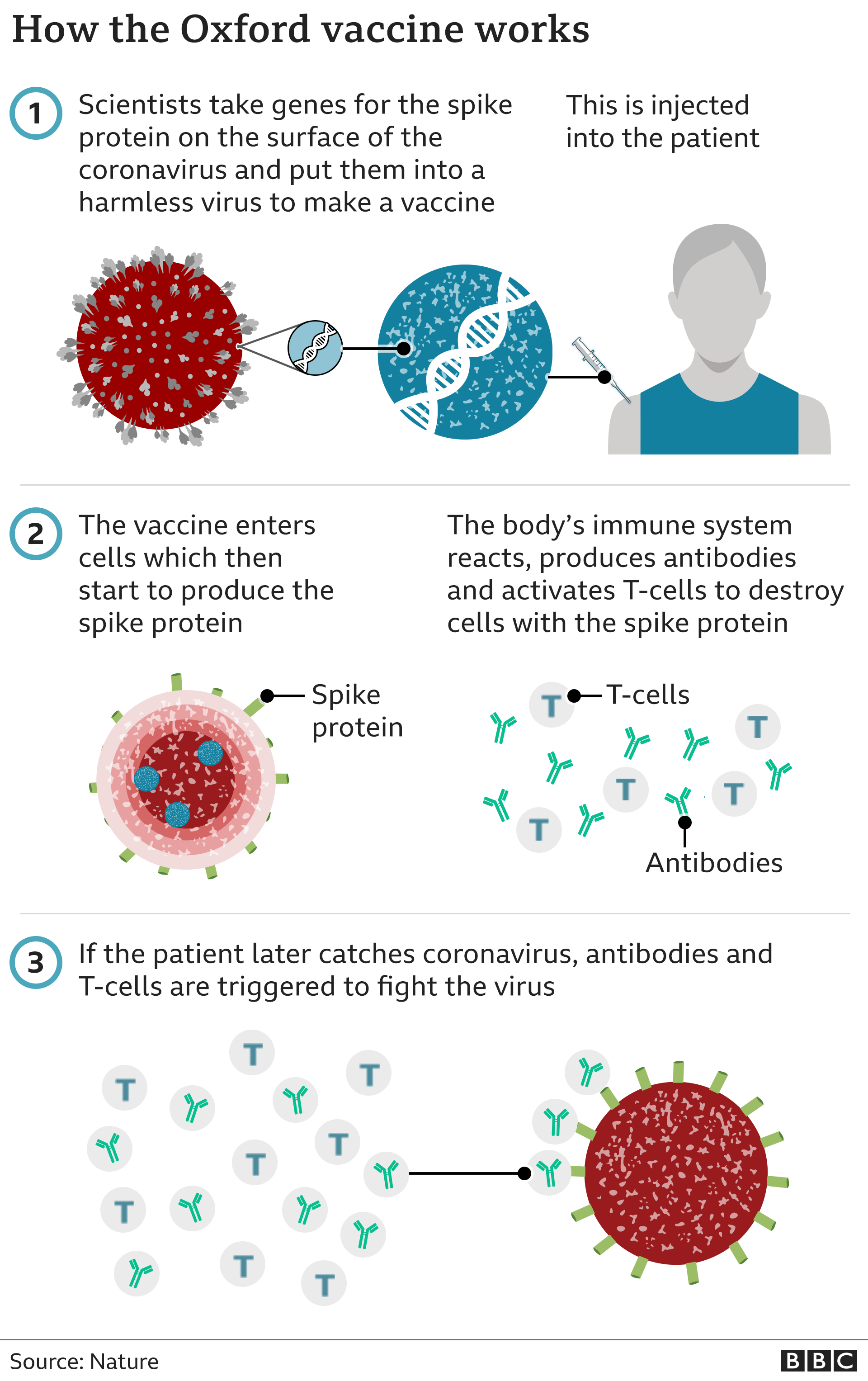 ………………………………………………………………….
 05.01.2021

 3rd National lockdown commences.
Shielding advice for Clinically Extremely Vulnerable people
The Government has reintroduced shielding advice for Clinically Extremely Vulnerable (CEV) people across all areas of England from 5 January. This shielding advice is expected to be identical to that which was in place nationally from 5 November to 2 December, and which was already in place in areas under Tier 4 restrictions. This advice does not alter if an individual has received the COVID-19 vaccination.
…………………………..
…………….. 
Covid -19
The main symptoms of coronavirus are:
a high temperature – this means you feel hot to touch on your chest or back (you do not need to measure your temperature)
a new, continuous cough – this means coughing a lot for more than an hour, or 3 or more coughing episodes in 24 hours (if you usually have a cough, it may be worse than usual)
a loss or change to your sense of smell or taste – this means you've noticed you cannot smell or taste anything, or things smell or taste different to normal
Most people with coronavirus have at least 1 of these symptoms.
Self- Isolation
Self isolate for 7 days if you have coronovirus symptoms
if you live with others and you or one of them have symptoms of coronavirus, then all household members must stay at home and not leave the house for 14 days. The 14-day period starts from the day when the first person in the house became ill
You do not need to self-isolate if you just have a cough after 7 days. A cough can last for several weeks after the infection has gone.
Click here for more information on self-isolation.
How long does it take to recover ?
As you find yourself recovering from COVID-19 you may still be coming to terms with the impact the virus has had on both your body and mind.
These changes should get better over time, some may take longer than others, but there are things you can do to help.
Your COVID Recovery helps you to understand what has happened and what you might expect as part of your recovery.
Visit  your covid recovery
………………………………………………………..
Is my child too ill for school?
Click here for advice to parents regarding coughs and colds in school children
The Royal College of Paediatrics and Child Health says
"From  available evidence we believe that children with simple cold symptoms such as coryzal symptoms (runny noses) or sore throats without fever who would normally have attended schools in other times should not be tested for COVID-19.
This is in agreement with current PHE guidance for deciding when to test. These  symptoms are:
new continuous cough
fever/high temperature 
loss of, or change in, sense of smell or taste.
Following this guidance allows the identification of children most likely to be infected and help detect any emerging outbreak"
Click here to visit the Royal College's website
…………………………………………………………
………………………………………………………….

Face coverings will be mandatory in shops and supermarkets

Guidance on the use of face coverings on public transport

Public Health officials are recommending Vitamin D.
Click here for the BBC article
…………………………………………………………..
2nd lockdown
5.11.2020 – 01.12.2020
………………………………………………………….
Flu vaccination 2020
We ran 3 walk in clinics in September .
Click here to learn more about your flu jab
If you are eligible but were unable to attend , please contact surgery to book an appointment as soon as possible.
Please wear a mask and  maintain social distancing while attending Surgery
………………………………..

Hillingdon hospital has suspended walk-in xray service for patients sent in by GPs. Patients are  given fixed appointments at xray departments in Hillingdon hospital or Mount Vernon Hospital, depending on the conditions.
……………………………….
Patient leaflet  Please help the NHS – Over the counter medication
…………………………..
Dental Problems
Please contact your own dentist first. If you dont have a dentist , please click here to find out how to get emergency dental care.
…………………………..
General Data Protection Regulation (GDPR)
What is the GDPR?
The General Data Protection Regulation (GDPR) is a  Europe-wide law that replaces the Data Protection Act 1998 in the UK. It is part of the wider package of reform to the data protection landscape that includes the Data Protection Bill. The GDPR sets out requirements for how organisations  need to handle personal data from 25 May 2018.
The GDPR was designed to harmonise data privacy laws across Europe. The aim is to protect citizens from privacy and data breaches.The current Data Protection Act dates from the 1990s when organisations held much less data on individuals. As the amount of data held has increased and technology has advanced, so has the risk of data breaches. The GDPR aims to address gaps in previous legislation.The key principles of the Data Protection Act 1998 remain unchanged, but some areas of legislation have been strengthened.
Like the Data Protection Act 1998 , the GDPR applies to 'controllers' and 'processors' of data – a controller says how and why personal data is processed and the processor acts on the controller's behalf. General Practices are data controllers. Church Road Surgery has always shown absolute commitment for data protection  and will continue to do so by strictly  adhering to new regulations.
Click here for more information.
Click here for ' What's new' in General Data Protection Regulation (GDPR)
Please click  here to view CQC report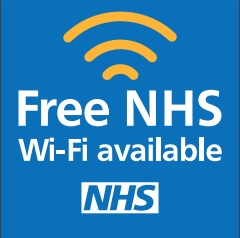 …………………………………………………………………
Spotting cancer early saves lives
Click here for details about cancer screening in the NHS
General Practitioners
Principal GP
Dr Sashi Shashikanth  MD MRCGP DCH DRCOG DFFP 
LRCP (Lon.) LRCS (Eng.) PG Dip. Urgent Care ( Brunel)
Sessional GPs
The following GPs are responsible for day to day running of practice.
Dr Ranjanee Arulnanthy MBBS MRCGP DFFP
Mondays/Fridays
Dr  Stuti Talwar MBBS DPD DRCOG DFSRH MRCS nMRCGP
Tuesdays/Wednesdays/Thursdays
Church Road Surgery
Cowley , Middlesex
UB8 3NA
 Tel: 01895 233736
Fax: 01895 256881
Email: admin@churchroadsurgery.london 
CQC Provider ID- 1-199724207 Location ID- 1-1754652641
If you need to seek medical advice outside normal surgery opening hours, please call 111.Please note that GPs are not medico-legally indemnified to deal with dental problems. If you  have a dental emergency please contact your dentist for advice. If you dont have a dentist ,please call NHS111.
We hope that this website will be used as a resource by patients and others who wish to know more about the practice or how best to make use of our services. We hope that it will also offer useful links to other resources, both within and outside the NHS.
We are always open to comments, and would greatly welcome suggestions for improvement.
We are committed to promote community spirit to the  residents of Cowley village
Visit  Cowley community resident association
                                   We are in London Borough of Hillingdon 
www.churchroadsurgery.london  is the official website for Church Road Surgery