Welcome to Church Road Surgery online
Proud to serve the community in Cowley village
Tel: 01895 233736
We are a teaching practice
…………………………………………………………………………………………………………………….
Our new pedestrian entrance near bus stop was declared opened by practice manager Mrs Yvonne Blowfield on 6.3.20
……………………………………………………………………………………………………………………
Click here to apply for a coronavirus test
………………………………
Keep safe
Wash hands-keep washing your hands regularly
Cover face-wear a face covering in enclosed spaces
Make space-stay at least 2 metres apart – or 1 metre with a face covering or other precautions
02/12/2020

Walk-in flu jab clinic for 50-64 yr olds on Saturday 5.12.2020 from 9am to 12 noon.
Just walk-in. No appointment needed.
Please send an email to admin@churchroadsurgery.london to confirm attendance. This will help us with stock planning.
……………………………

23-27 December 20 -Making the Christmas bubble
From 02.12.2020

 Local Covid alert level
London Borough of Hillingdon : Tier 2 – High Alert
Local restriction tiers: What  you need to know
…………………………………………………………
Covid -19
The main symptoms of coronavirus are:
a high temperature – this means you feel hot to touch on your chest or back (you do not need to measure your temperature)
a new, continuous cough – this means coughing a lot for more than an hour, or 3 or more coughing episodes in 24 hours (if you usually have a cough, it may be worse than usual)
a loss or change to your sense of smell or taste – this means you've noticed you cannot smell or taste anything, or things smell or taste different to normal
Most people with coronavirus have at least 1 of these symptoms.
Self- Isolation
Self isolate for 7 days if you have coronovirus symptoms
if you live with others and you or one of them have symptoms of coronavirus, then all household members must stay at home and not leave the house for 14 days. The 14-day period starts from the day when the first person in the house became ill
You do not need to self-isolate if you just have a cough after 7 days. A cough can last for several weeks after the infection has gone.
Click here for more information on self-isolation.
How long does it take to recover ?
As you find yourself recovering from COVID-19 you may still be coming to terms with the impact the virus has had on both your body and mind.
These changes should get better over time, some may take longer than others, but there are things you can do to help.
Your COVID Recovery helps you to understand what has happened and what you might expect as part of your recovery.
Visit  your covid recovery
………………………………………………………..
Is my child too ill for school?
Click here for advice to parents regarding coughs and colds in school children
The Royal College of Paediatrics and Child Health says
"From  available evidence we believe that children with simple cold symptoms such as coryzal symptoms (runny noses) or sore throats without fever who would normally have attended schools in other times should not be tested for COVID-19.
This is in agreement with current PHE guidance for deciding when to test. These  symptoms are:
new continuous cough
fever/high temperature 
loss of, or change in, sense of smell or taste.
Following this guidance allows the identification of children most likely to be infected and help detect any emerging outbreak"
Click here to visit the Royal College's website
…………………………………………………………
………………………………………………………….

Face coverings will be mandatory in shops and supermarkets

Guidance on the use of face coverings on public transport

Public Health officials are recommending Vitamin D.
Click here for the BBC article
…………………………………………………………..
2nd lockdown
5.11.2020 – 01.12.2020
………………………………………………………….
Flu vaccination 2020
We ran 3 walk in clinics in September .
Click here to learn more about your flu jab
If you are eligible but were unable to attend , please contact surgery to book an appointment as soon as possible.
Please wear a mask and  maintain social distancing while attending Surgery
………………………………..

Hillingdon hospital has suspended walk-in xray service for patients sent in by GPs. Patients are  given fixed appointments at xray departments in Hillingdon hospital or Mount Vernon Hospital, depending on the conditions.
……………………………….
Patient leaflet  Please help the NHS – Over the counter medication
…………………………..
Dental Problems
Please contact your own dentist first. If you dont have a dentist , please click here to find out how to get emergency dental care.
…………………………..
General Data Protection Regulation (GDPR)
What is the GDPR?
The General Data Protection Regulation (GDPR) is a  Europe-wide law that replaces the Data Protection Act 1998 in the UK. It is part of the wider package of reform to the data protection landscape that includes the Data Protection Bill. The GDPR sets out requirements for how organisations  need to handle personal data from 25 May 2018.
The GDPR was designed to harmonise data privacy laws across Europe. The aim is to protect citizens from privacy and data breaches.The current Data Protection Act dates from the 1990s when organisations held much less data on individuals. As the amount of data held has increased and technology has advanced, so has the risk of data breaches. The GDPR aims to address gaps in previous legislation.The key principles of the Data Protection Act 1998 remain unchanged, but some areas of legislation have been strengthened.
Like the Data Protection Act 1998 , the GDPR applies to 'controllers' and 'processors' of data – a controller says how and why personal data is processed and the processor acts on the controller's behalf. General Practices are data controllers. Church Road Surgery has always shown absolute commitment for data protection  and will continue to do so by strictly  adhering to new regulations.
Click here for more information.
Click here for ' What's new' in General Data Protection Regulation (GDPR)
Please click  here to view CQC report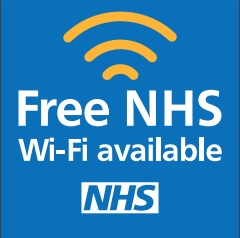 …………………………………………………………………
Spotting cancer early saves lives
Click here for details about cancer screening in the NHS
General Practitioners
Principal GP
Dr Sashi Shashikanth  MD MRCGP DCH DRCOG DFFP 
LRCP (Lon.) LRCS (Eng.) PG Dip. Urgent Care ( Brunel)
Sessional GPs
The following GPs are responsible for day to day running of practice.
Dr Ranjanee Arulnanthy MBBS MRCGP DFFP
Mondays/Fridays
Dr  Stuti Talwar MBBS DPD DRCOG DFSRH MRCS nMRCGP
Tuesdays/Wednesdays/Thursdays
Church Road Surgery
Cowley , Middlesex
UB8 3NA
 Tel: 01895 233736
Fax: 01895 256881
Email: admin@churchroadsurgery.london 
CQC Provider ID- 1-199724207 Location ID- 1-1754652641
If you need to seek medical advice outside normal surgery opening hours, please call 111.Please note that GPs are not medico-legally indemnified to deal with dental problems. If you  have a dental emergency please contact your dentist for advice. If you dont have a dentist ,please call NHS111.
We hope that this website will be used as a resource by patients and others who wish to know more about the practice or how best to make use of our services. We hope that it will also offer useful links to other resources, both within and outside the NHS.
We are always open to comments, and would greatly welcome suggestions for improvement.
We are committed to promote community spirit to the  residents of Cowley village
Visit  Cowley community resident association
                                   We are in London Borough of Hillingdon 
www.churchroadsurgery.london  is the official website for Church Road Surgery